The teachings on the SUHMinistry.org web site are provided free of charge, for the glory of the Lord Jesus Christ. These teachings may be reprinted and used without the need for written permission or a royalty payment, as long as they are for FREE distribution, provided NO ALTERATIONS are made, provided the AUTHOR'S NAME and this website are mentioned, and provided this copyright notice is included in each printout.

If you would like to make a financial contribution to help support this ministry, we would be most grateful! Tax-deductible receipts are provided through Staying Up Higher Ministry. To be a part of our support team, please write to:

Staying Up Higher Ministry, Inc.

​P.O. Box 53065

San Jose, CA 95153

This is Altha's original teaching with her study questions that communicates a panoramic view of the Christian life

Marjorie's Amplified Teaching expresses more fully the transformational truths within Unless a Grain of Wheat.

Altha's live audio teaching on beholding aspects of the Lord's glory are beautifully integrated into the teachings of Unless a Grain of Wheat.

a personal word from Altha ...

Janet's live audio teaching will help to establish you more deeply in the Biblical truths within Unless A Grain of Wheat.

​Unless a Grain of Wheat is the foundational teaching of the Well of Life Ministries founded by Altha in 1998 and now is one of the noteworthy teachings of the Staying Up Higher Ministry website. Unless a Grain of Wheat consists of one complete teaching divided into 4 strategic steps.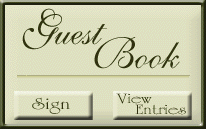 We suggest that you do this study sequentially in order to glean the fullness of truth communicated within the Unless a Grain of Wheat study.​ Each audio teaching corresponds to the other teaching steps. It is our hope that you set aside time to listen and reflect on each teaching with the syllabus in front of you. 

Jesus said,  "Truly, truly I say to you, unless a grain of wheat falls into the earth and dies, it remains alone; but if it dies it bears much fruit." (John 12:24)

Unless a Grain of Wheat...  

OR  

you can donate right here online through PayPal